To some,
Ontario, Canada
, is known mainly for its beautiful seasons and large bustling cities, including Toronto and Ottawa. Residents of Ontario's smaller towns enjoy a relaxed way of life, and
Kleinburg
is one of those hidden gems. Kleinburg deems itself a master of "the art of charming by day and romancing by night." The town maintains an atmosphere that is entirely unique and an experience to behold. Creative and crafty people are the standard in the village, keeping alive the culture of artisan shops, specialty restaurants, unique luxury spas, curious cafés, and much more.

The artistic flair of the town is highlighted by the McMichael Gallery. Access to such a unique shopping experience with lovely natural surroundings is part of what makes Kleinburg so special. Kleinburg is perfect for living a life that is full of excitement and comfort, yet not too far from the convenience of nearby Toronto. Another selling point of Kleinburg real estate is the high-quality presence it has gained in the world of Ontario real estate. A town full of so much creativity and wonder is properly accompanied by homes of the same qualities.

Kleinburg is an excellent location for a primary or secondary home or even a vacation property. As the upcoming year arrives and families begin to make plans for 2023, they likely wonder about the future of Kleinburg real estate. Being armed with the following insights into potential market trends is the best way to plan for next year's Kleinburg housing market.
Recent market trends
Real estate has been fruitful for Kleinburg in recent years. Being less than an hour from Toronto, the town is great for anyone who wishes to be within a reasonable distance of the city without having to live directly in it. With many jobs now being remote or hybrid, living in a location that promotes that flexibility is ideal. The biggest factor that makes this a pointed discussion is the size of the village. Kleinburg is far smaller than many of its surrounding areas.

Being small not only in population but in size as well makes the real estate market considerably more competitive, especially when there is a high volume of people looking to buy. As the interest in Kleinburg real estate has grown, home prices for the area have risen. Since these prices are driven by demand, many buyers allocate their budget appropriately and prepare to close on a home regardless of the price or required negotiations. Conditions like these are what the real estate world considers to be a seller's market.
Moving forward
Seeing these trends progress and hold strong without much outside effort or influence is generally the norm in any housing market. Analyzing these market trends thoroughly enough to arrive at a plausible market forecast is often a tricky process due to the number of outside factors that impact the real estate market. Unlike many other chains of supply and demand, the real estate market is not powered by products that can quickly be made with the efficient processes of a factory in ways that keep production timelines swift.

Homes — especially luxury homes — require a considerable amount of time to plan, build, and get on the market. Since these processes require tasks that can be resolved with nothing but patience, changing the market conditions caused by a high demand for homes cannot be done overnight.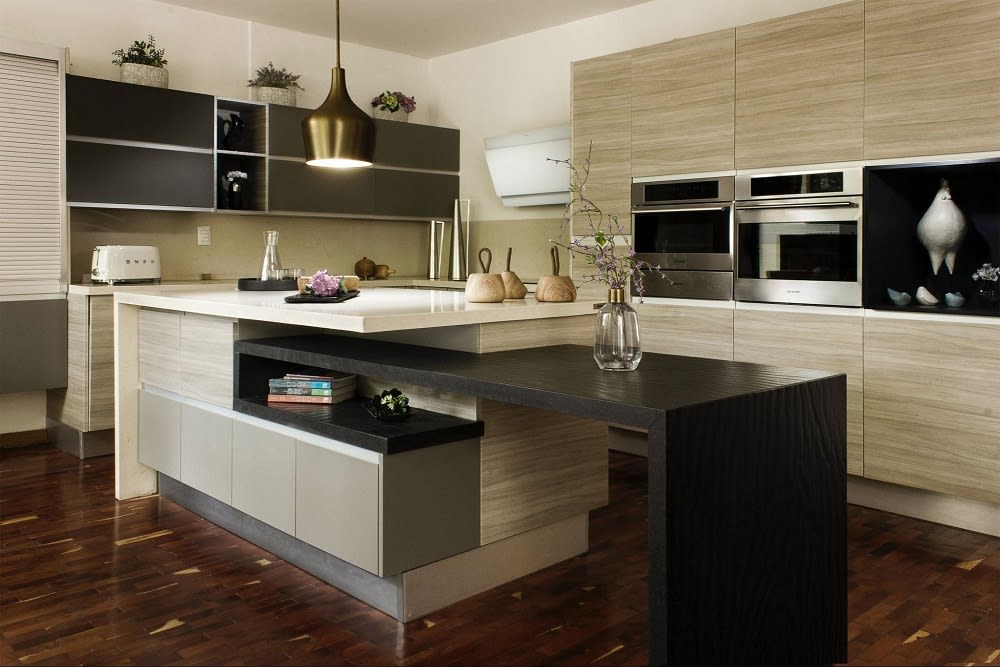 Photo courtesy of Pexels

The demand seen in the housing market today will see changes in terms of the number of people looking to purchase homes, but home purchase trends will likely remain the same, even when properties are listed at prices that some may consider high. This is especially relevant when looking forward to the Kleinburg 2023 housing market.

Market conditions in the upcoming year will probably maintain the seller's market trend that has been seen in recent years. There will likely be variations in the ebb and flow of the market, influenced by changes in things such as pricing and sale time. But if you're watching market trends at the end of 2022 and leading into the next, seeing slight variations is standard. Observing these changes within ranges that are normal for market conditions is a sign that the market is thriving and will likely continue to do so.
There is no set-in-stone approach to observing and predicting what the market may bring other than attempting to continue the success it has had thus far. The best way to stay in tune with market trends to ensure real estate success is to connect with a local agent that is well-versed in the
Kleinburg
housing market.
Contact Pablynie Calabro
to discuss how the upcoming year may benefit your real estate plans.

*Header photo courtesy of Shutterstock