A home inspection is essential and should never be overlooked, especially when purchasing a high-end house. Most luxurious homes come with modern appliances, custom rooms, and multiple features that require a lot of attention before making that final purchase decision. Tackling an inspection after buying a home is not recommendable as you might fail to understand what you are buying.

The main reason for having a house inspection is that it creates assurance and satisfaction. The process also gives way to negotiation, ensures the home's safety, and helps with insurance. A luxury home inspection process may be more extensive or lengthy than a typical home inspection, and it might require you to seek help from a professional home inspector.

Depending on your modern home's interior and exterior features, the main components your house inspector should check are below.
Structure inspection
Before entering the home, an inspector should check its structure or general outward appearance and ensure that the sides appear straight, not bowed and sagging. If it is a new house, the home inspector should also check the condition of the visible foundation and ensure that it has no severe cracks.

The wood frames on the doors and windows should be secure with no cracks and signs of decaying. Finally, they should check for flaking or blisters on the exterior paint and ensure that they are no unwanted stains on the external surfaces.
Landscape, grounds, and lawn inspection
A landscape walk-through helps one check potential issues or compliance with landscape maintenance specifications. The landscape and lawn inspection checklist includes:


Irrigation. Check for irrigation problems such as clogged heads, malfunctioning valves, and broken heads.
The condition of the lawn. The lawn should be mowed, uniform, green-edged, and with no weeds. Discoloration of the property could indicate a disease or lack of fertilizer.
Uniform ground cover. All ground covers areas should have the intended ground cover plant and should not be bare.
Ensure that they are no leaks from leech fields or septic tanks.
Check for rotted wood or termite danger in exterior structures such as detached garages, fences, and retaining walls.
Check for low-hanging tree branches that could damage the roof or block sidewalks.
Check evidence of standing water.
Roof inspection
A roof inspection includes a comprehensive assessment of the condition of the entire roof. The roof plays a vital part in a home, and a slight issue could lead to a cascade of damage. The most crucial things to check on the roof are:


Well ventilated attic
Visible roof leaks or interior water stains
The condition of the roof decking
Inspect roof vent for obstructions
The condition of the roof flashing
Blockages, cracks, open seams on the gutters and downspouts
The condition of the chimney cap
How have the shingles been installed?
Pool and spa inspection
A pool and spa are typical features of most luxury houses. If the home you intended to purchase has a pool and spa, a professional home inspector should examine the following:


Condition of the ground-fault circuit interrupters (GFCIs)
Compliance with pool and spa anti-drowning safety features
The bonding of the metal around the pool
Well-functioning heaters and lights
Properly installed junction box
Evidence of corrosion in saltwater pools
The condition of other standard pool and spa components (filter, skimmer, blower, and pressure gauge)
Fireplace and chimney inspection
The fireplace is usually overlooked as it is only used during the cold seasons. There are numerous reasons why it is vital to conduct fireplace and chimney inspections, the main one being to help prevent chimney fires. The assessment includes checking the levels of soot and creosote build-up, the condition of the damper, or whether the flue and liner have been blocked.

Also, an inspector should ensure that the fireplace and chimney are clean, safe, and well-functioning. A blocked vent will not efficiently eliminate smoke from your home, which might cause health hazards and stain the fireplace area.
Pest inspection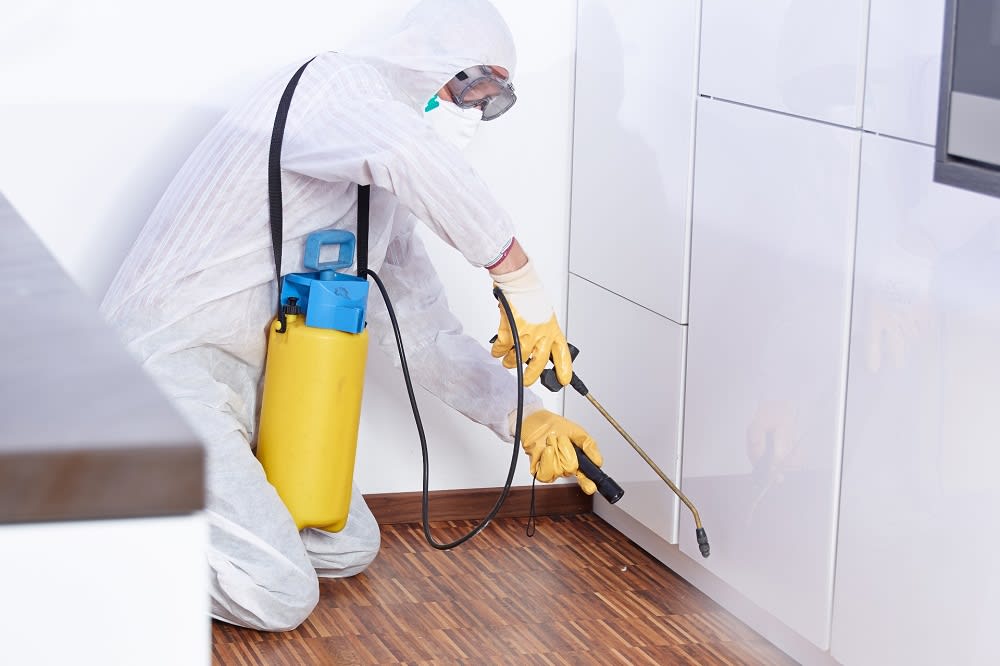 Pest occurrences are common in commercial and residential buildings, and luxury homes are not exceptional. Typically, most loan programs, home insurance policies, and mortgage lender programs require one to conduct a
pest inspection before buying a home
. Pests such as termites cause massive destruction to wooden structures, and conducting a pest inspection helps you know and control such pest problems beforehand.

Besides wood-damaging pests, a pest inspection entails checking signs of other pests like cockroaches, rodents, earwigs, fleas and ticks, and silverfish. With the help of a professional home inspector, you will be able to examine the house's exterior and interior, including the roof, garden, and other places where unwanted critters hide. The exterminators will also alert you of the potential pest issues to look out for in the future.
Electrical inspection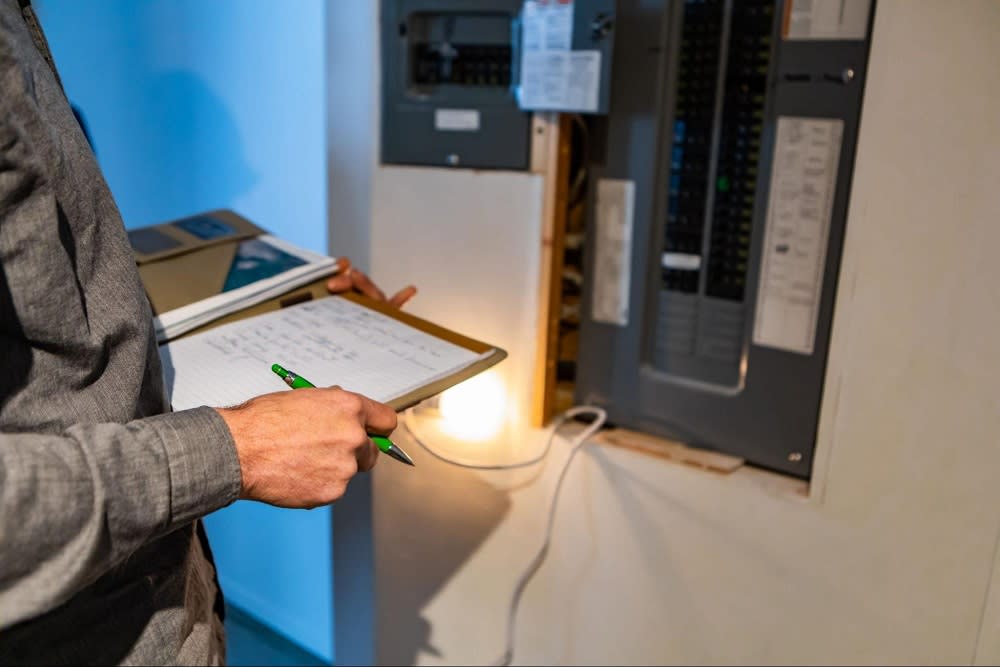 Most luxury houses have smart home features and advanced appliances that require a more complex electrical system than regular homes. Besides minimizing future electrical repair costs, the inspection helps prevent possible surges, fires, and shocks.

An electrical inspection is done by a certified electrician who will check the safety of all electrical devices by checking components such as circuits, electric meters, wires, outlets, and house panels. The wires require special attention as they may wear down over time. The electrician should also check whether the wires were installed correctly and that they are not damaged.
Ventilation and heating system inspection
High-end homes have an HVAC system with numerous zones and components, requiring a ventilation and heating system inspection by a certified HVAC contractor. The technician may offer recommendations for thermostats, heating and cooling components, exhaust fans, and ventilation.

The HVAC inspection checklist includes checking:


Rust around cooling unit
The accuracy and efficiency of the thermostat
Gas test
Presence of combustion gas odor and combustion efficiency
The condition of the ductwork; if they are functioning well and safe to use
If the air filters are clean
Presence of asbestos in air ducts, heating pipes, and water pipes
Overall good flow of air in the system
Mold inspection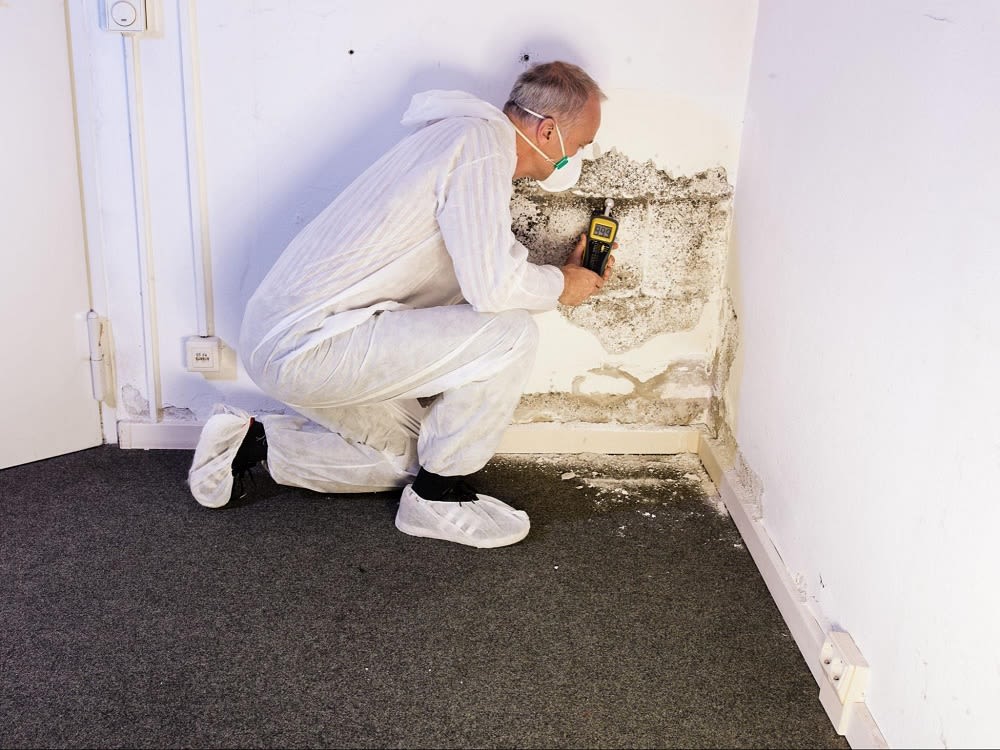 Mold can cause severe health problems if left untreated. Mold inspection and testing allow a homeowner to detect the presence of different types of molds early. Some of the molds are invisible and odorless, but with a moisture meter, a mold inspector can check dampness in drywall, building material, or insulation.
Plumbing inspection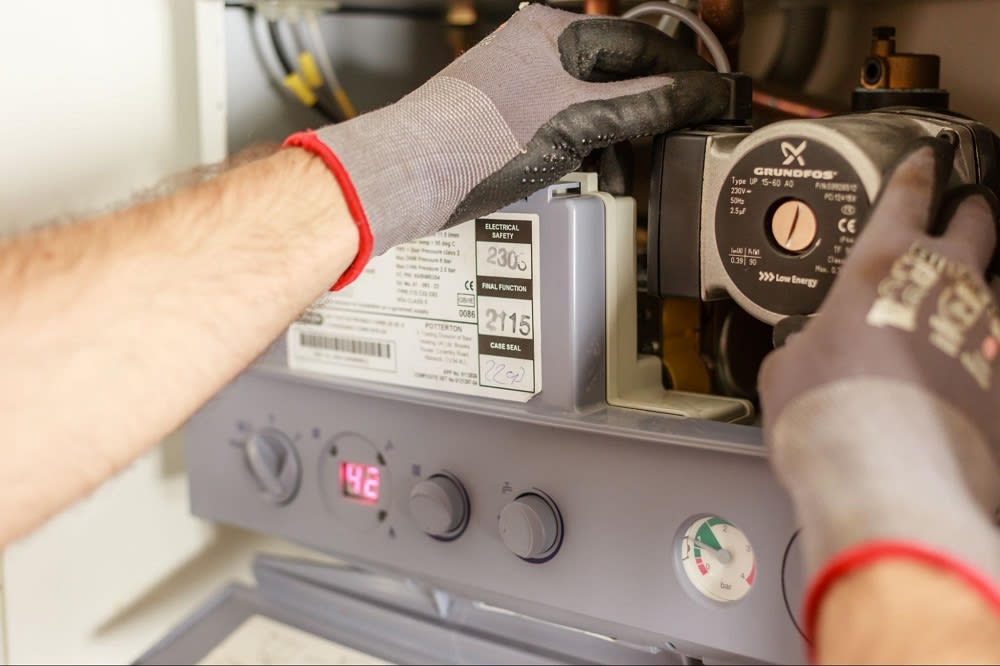 The modern house has multiple plumbing features, including bidets, manifold, hot water recirculation system, pot fillers, and radiant in-floor heating. While carrying out a plumbing inspection, a home inspector should check the condition of the visible pipes. The pipes should have no leakage, meaning the lines' materials should have no stains.

The drainage pipes should also slant slightly towards the septic tank. The water heater should have good ventilation and be of an ideal size to supply enough quantities of hot water to the available bedroom. Conducting a water test to ensure that the water meets the acceptable qualities is also essential.

The inspector can also help you assess the condition of your sewage system and determine potential threats. It is easy to forget to check a sewer line as most sewer lines are underground. However, the inspection is vital as the repairs of sewer lines are costly.
Kitchen inspection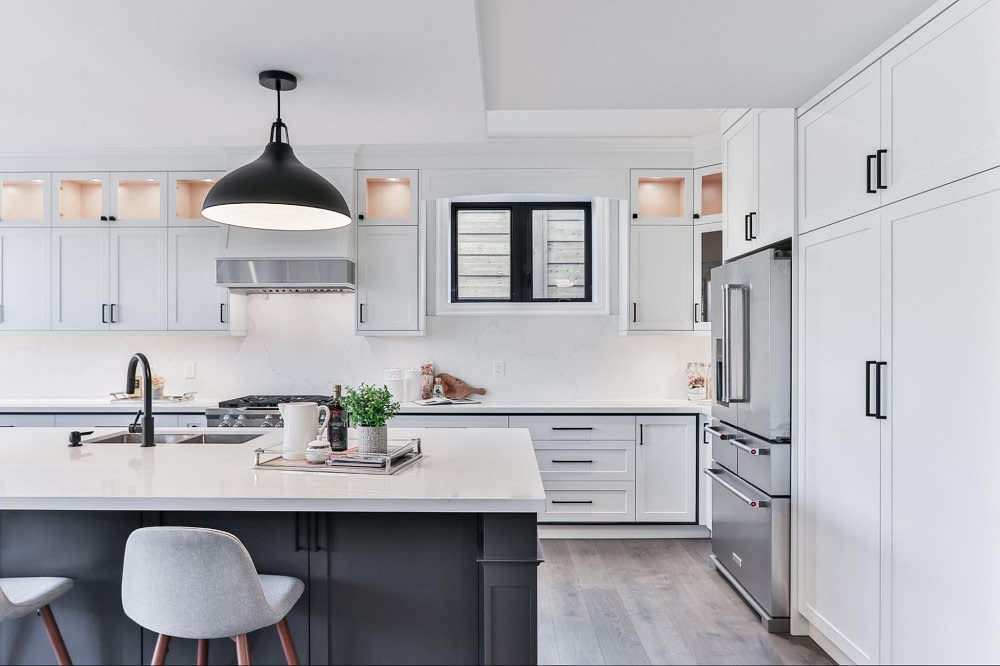 With the kitchen being the heart of the house, it is vital to ensure that it is in good condition before waiving home inspection. Most luxurious homes have a modern kitchen with high-end appliances and unique designs. There are numerous things to check in the kitchen to ensure that it matches your class and safety. The kitchen area should be clean, have good ventilation, and the floor should be slip-resistant.

An experienced home inspector should check whether the temperature is comfortable and the kitchen area has ample lighting. Other things essential things to be on the kitchen checklist include:


The pipes under the sinks should not be damaged or have leakages
The water flow in the dishwasher and the sink should adequate
The cabinets and drawers should be in good condition
The power points are positioned safely
Check for luxury amenities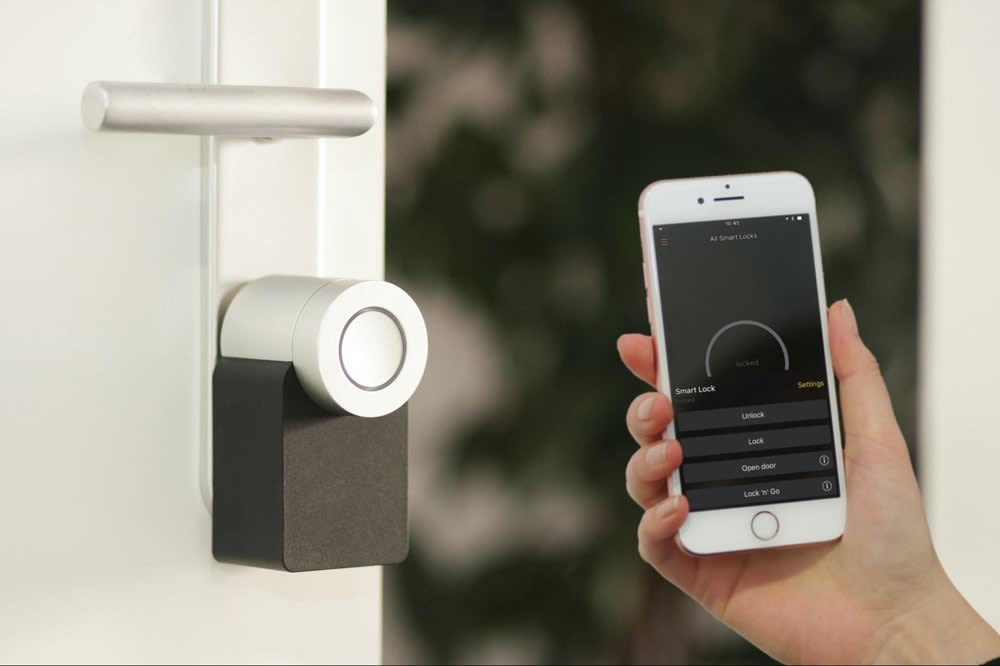 Besides location and size, multiple other features make a luxury home unique. Some of the extra interior features an inspector should check in a high-end home include:


Expansive open floor plan
Inbuilt security features like smart locks, safety alarms for fire, and CCTV cameras
Innovative home features include remote security system accessibility, smart thermostat, motion sensor lighting, and many more
Trendy home decor
Indoor amenities such as game and theater rooms, lavish sports bar, gym, a sauna, and indoor pools
Large open space bedroom to fit a king and queen bed
Walk in closets and dressing room with plenty of lighting and mirrors
Well-furnished office
Comprehensive buyers' home inspection in Kleinburg, OT with Pablynie Calabro
A home inspection allows you to have an up-close of the home you intend to buy and helps you decide whether it is really worth your money. For a comprehensive assessment, teaming up with a professional home inspector is essential.
Pablynie Calabro
is an experienced real estate agent working with The Forest Hill Collection in Kleinburg. She collaborates with professional home inspectors, allowing her to help multiple clients easily acquire their dream house. Book a consultation with her today to learn everything you need to know before waiving a home inspection in Kleinburg.